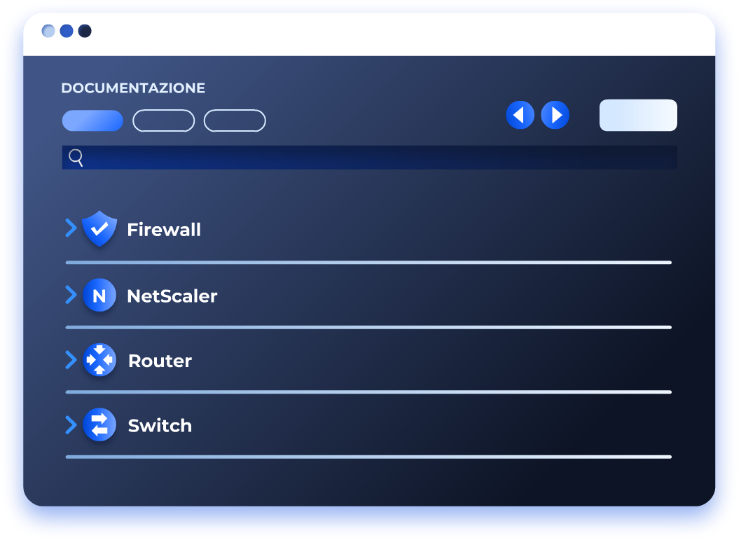 Documentation
Use of a centralized repository, shared with VEM and your colleagues. Here, you can store all information you need to manage your infrastructure.
Reports on performance and KPIs of the monitored infrastructures (Uptime, SLA, traffic, telemetry data, etc.).
Repository of technology management procedures and activities.
Repository where the results of periodic analyses performed as part of VEM's ON services are shared.
PHYSICAL AND LOGICAL DIAGRAMS
Visual representation for immediate visibility of infrastructure and systems.
Tool that integrates automation and controlled activities for surveying subnets and the IP addresses used within them.