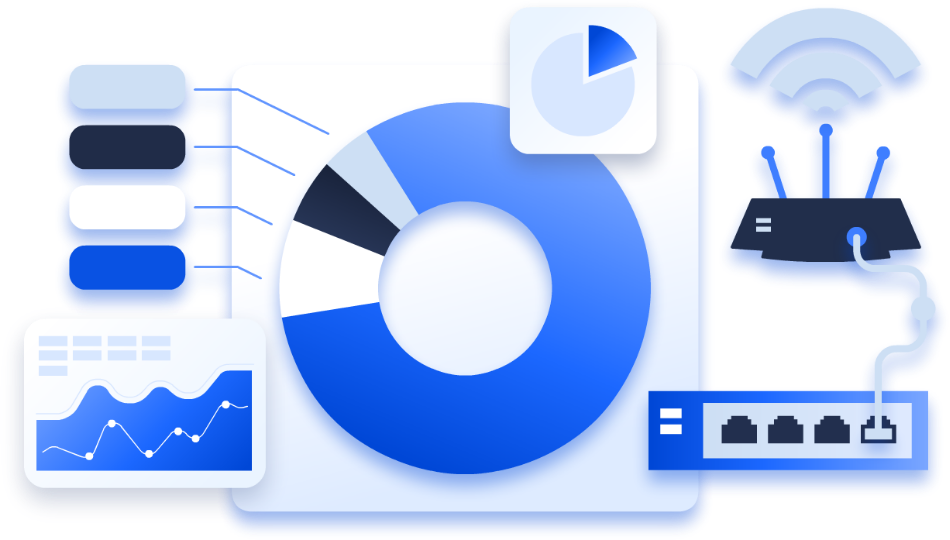 Asset management
Through myvem, you can survey all of your infrastructure hardware and software and keep track of asset maturities (end date of support, rental, maintenance, etc.).
Automatically updates asset information based on data collected by the monitoring system.
Allows you to configure custom fields for each asset, so you can customize the functionality within the portal according to your specific needs.
Provides End-of-Sale and End-of-Support date visibility for Cisco software and hardware.
Allows manual management of assets through insertion, update and export in Excel format.
CLASSIFICATION BY TYPE AND VENDOR
Filter assets by type and vendor to get a clear view of installed devices.
Locate the asset under inspection within the Monitor Map.
Survey the software versions installed on the devices.