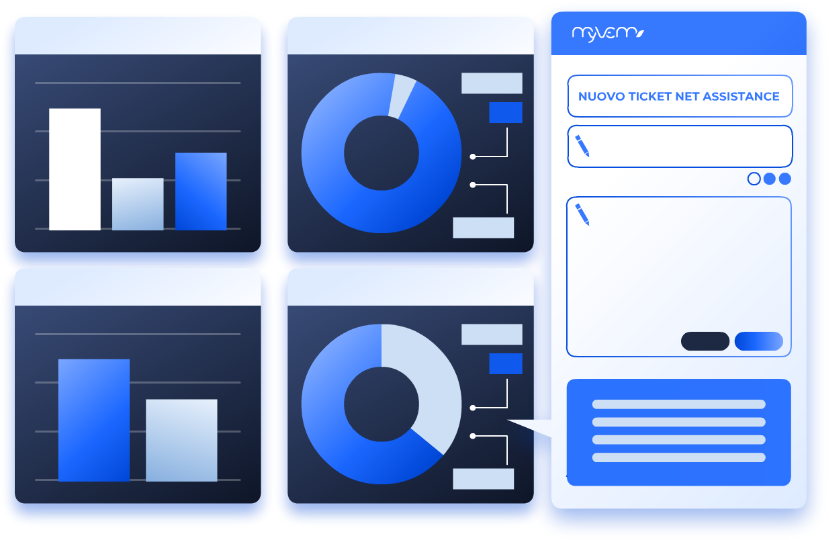 Service desk
The myvem platform provides access to the managed services of VEM Sistemi: a communication channel for people responsible for managing activities. From the Service Desk module, you can view active contracts and their relating assets, open tickets and check their implementation status, monitor their processing and express your degree of satisfaction.
ITIL/ISO9001-27001 COMPLIANT
Based on universal frameworks and standards, certified procedures, and measured KPIs.
Viewing of all ticket processing steps and information shared with operators in real time.
Single point of contact for tools, activities, analysis and results.
Visibility of the engagement of internal departments, partners or vendors.
Guided process for opening tickets, prioritized, as appropriate, by contract and item.
Ability to express degree of satisfaction with each completed ticket.