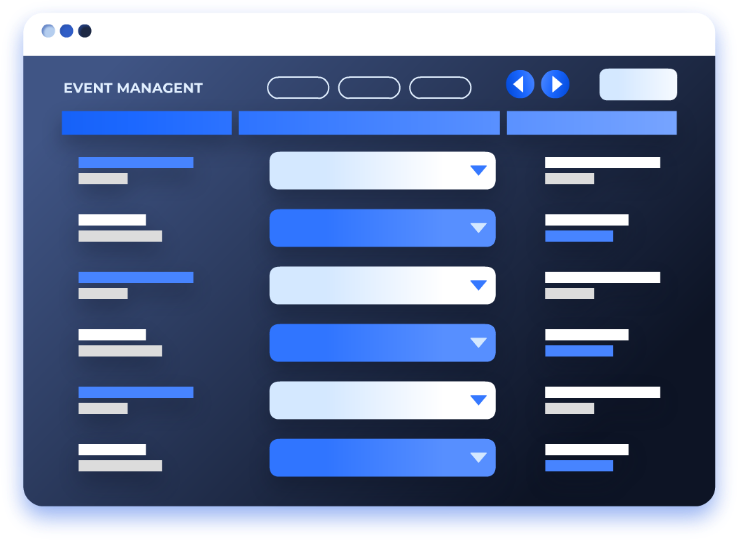 Event management
Myvem provides a single environment that can collect and manage events generated by the monitoring module, by individual devices or by third-party platforms.
Ability to collect events in one place.
CONNECTION WITH TICKETING SYSTEM
Ticket opening by clicking directly from the event.
Engagement and notification of relevant stakeholders.
Ability to use filters and custom views to define the most significant events for the management of your infrastructure.
Locate the asset that generated the event within the Monitor Map.
Audible alert when significant events occur.
Assignment and management of SLAs.
Ability to visualize data to improve event management.