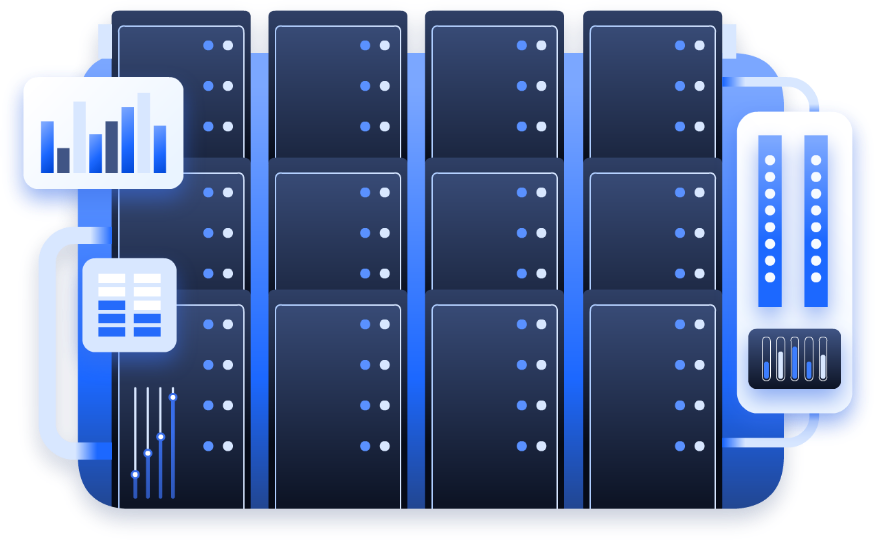 Data center infrastructure & cabling
Thanks to myvem, you can always keep your data center, the vital point of your IT infrastructure, under control. Using maps, diagrams and dashboards, you can view real-time and historical operating data and document cabling and electrical connections.
Graphical representation of buildings, data centers and individual technological components.
Manage the essential operating parameters of electrical distribution components.
Connection diagram to meet standard requirements for cable management.
ELECTRICAL DISTRIBUTION DIAGRAMS
Visual display of power lines and power groups.
To verify that environmental conditions are always optimal for the operation of equipment.
POWER CONSUMPTION AND ENERGY EFFICIENCY
Monitoring of the power consumption and energy efficiency indices of data centers.
ELECTRONICS ENCLOSURE DIAGRAMS
Continual monitoring of electronics enclosure space.