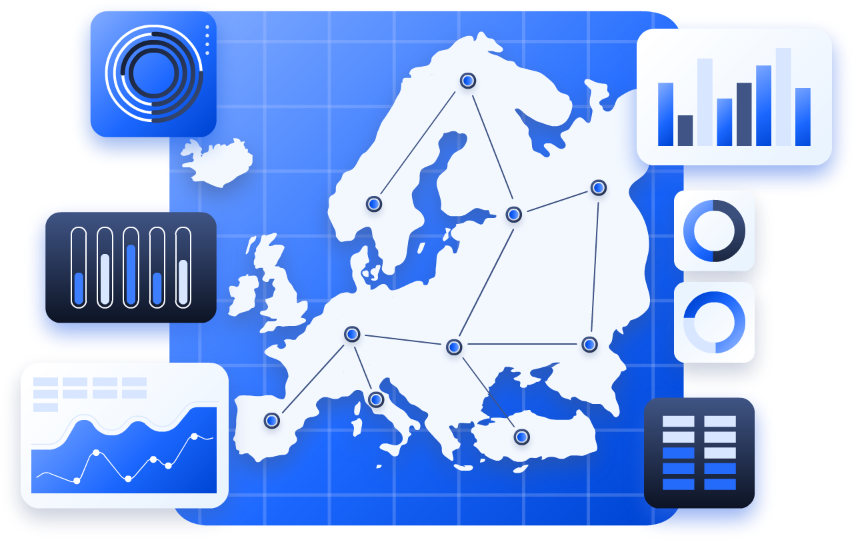 Monitoring
With myvem, you can monitor networks, IT infrastructure, security devices, data centers, facilities and OT systems.
myvem lets you view a topographic and logical map of your infrastructure, showing alerts in real time.
WEB SERVICES and CERTIFICATES
myvem monitors the reachability and performance of web services published within and external to the company's perimeter, as well as the expiration of the digital certificate chain used to publish them.
This platform analyzes the quantity and quality of traffic on LAN and WAN links, to identify anomalies or provide for bandwidth upgrades.
myvem makes all collected data available to be easily exported in Excel format.
myvem collects telemetry data from multiple devices used for networking, security, computing, data center, etc., to monitor their performance and ensure the continuity of business processes.